Rentals | Bicycles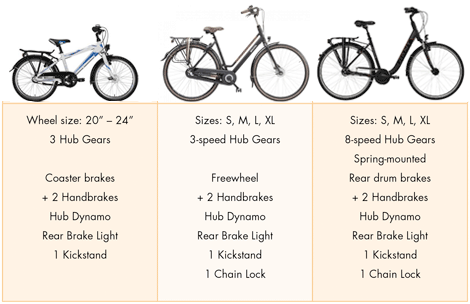 Prices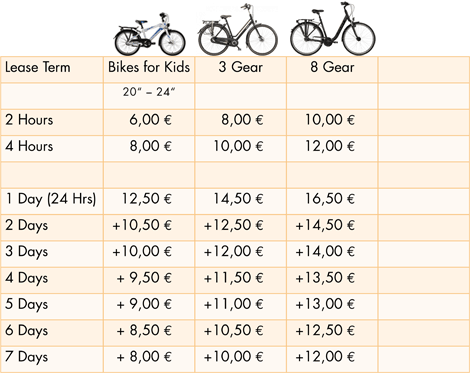 Free*: baskets, helmets, repair kits
Extra charge: child seatt and dog basket

Rental Contract
For the rental contract we require a valid ID (passport, identity card or driver's license.) As a security deposit we either ask €50,00 cash deposit or a valid ID.
Reservation
Reservations can be made by phone, fax or email. Please include your name, address and telephone number where you can be reached. However, booking confirmation for your booking is made only after confirmation by the company Take A Bike.
Tel: 030-20654730
Fax: 030-20654731
info@takeabike.de
Delivery
For an additional fee (depending on the distance from Take A Bike), we can also deliver rental bicycles to your hotel or private address. Arrangement for delivery must be specified at the time of reservation along with name, address and telephone number.
*) for the duration of the bicycle rental